Jaisalmer Adventure Activities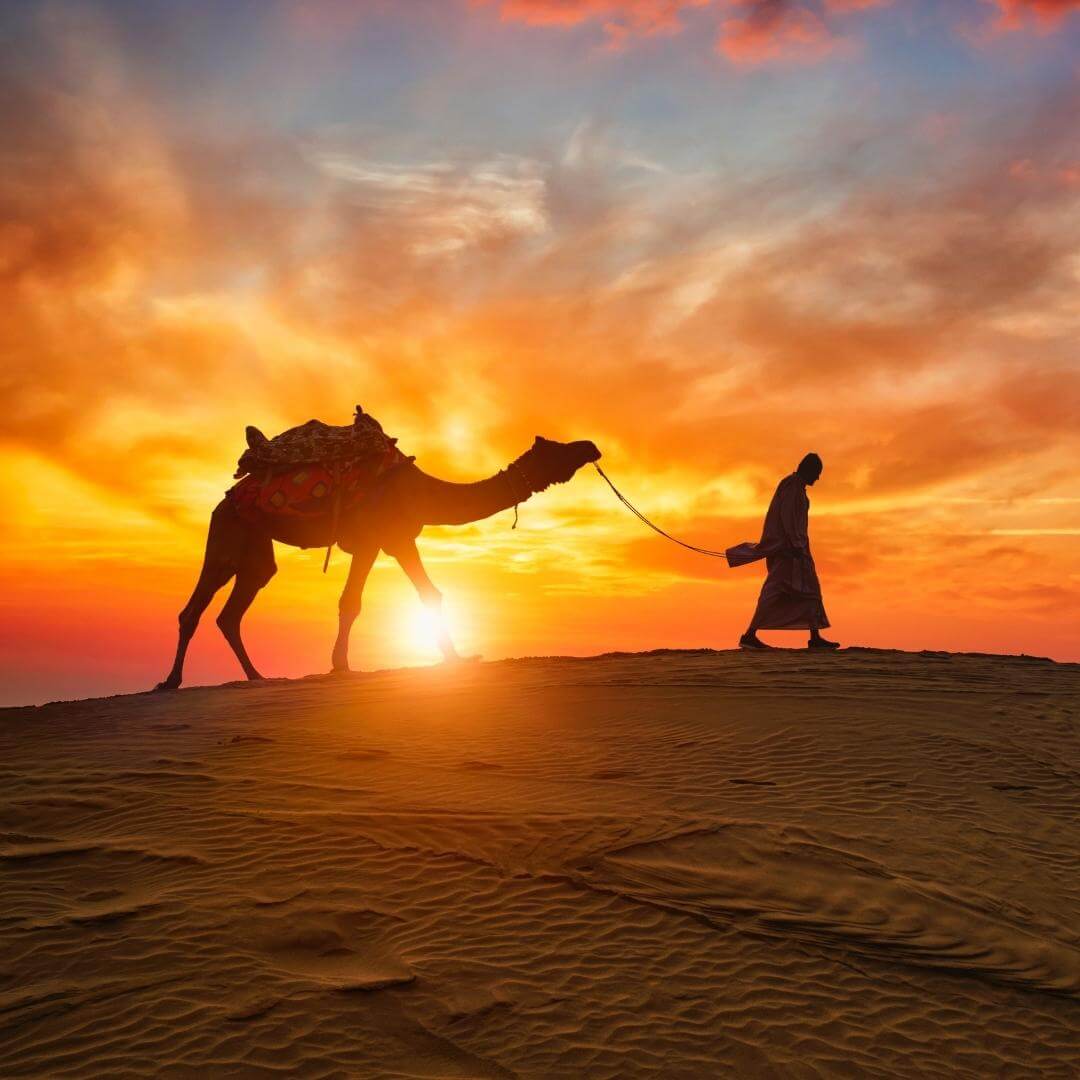 Embark on a journey into the wild and beautiful life of the Great Indian Thar desert.
Riding high on a camel's back while watching the dunes dance to the beat of the wind is truly an unforgettable experience.
The safari winds up with a scintillating splash of gold as the gleaming sun sets over the desert horizon. Watching this mesmerizing sunset with your loved ones is an incredible sight you will cherish forever.
Unleash the adventurous spirit within you with some dune bashing.
This thrilling sport gives you an unmatchable adrenaline rush while you go on a roller coaster jeep ride amidst the calm and serenity of desert life.
Level up the excitement in your holiday trip with a bumpy jeep safari experience.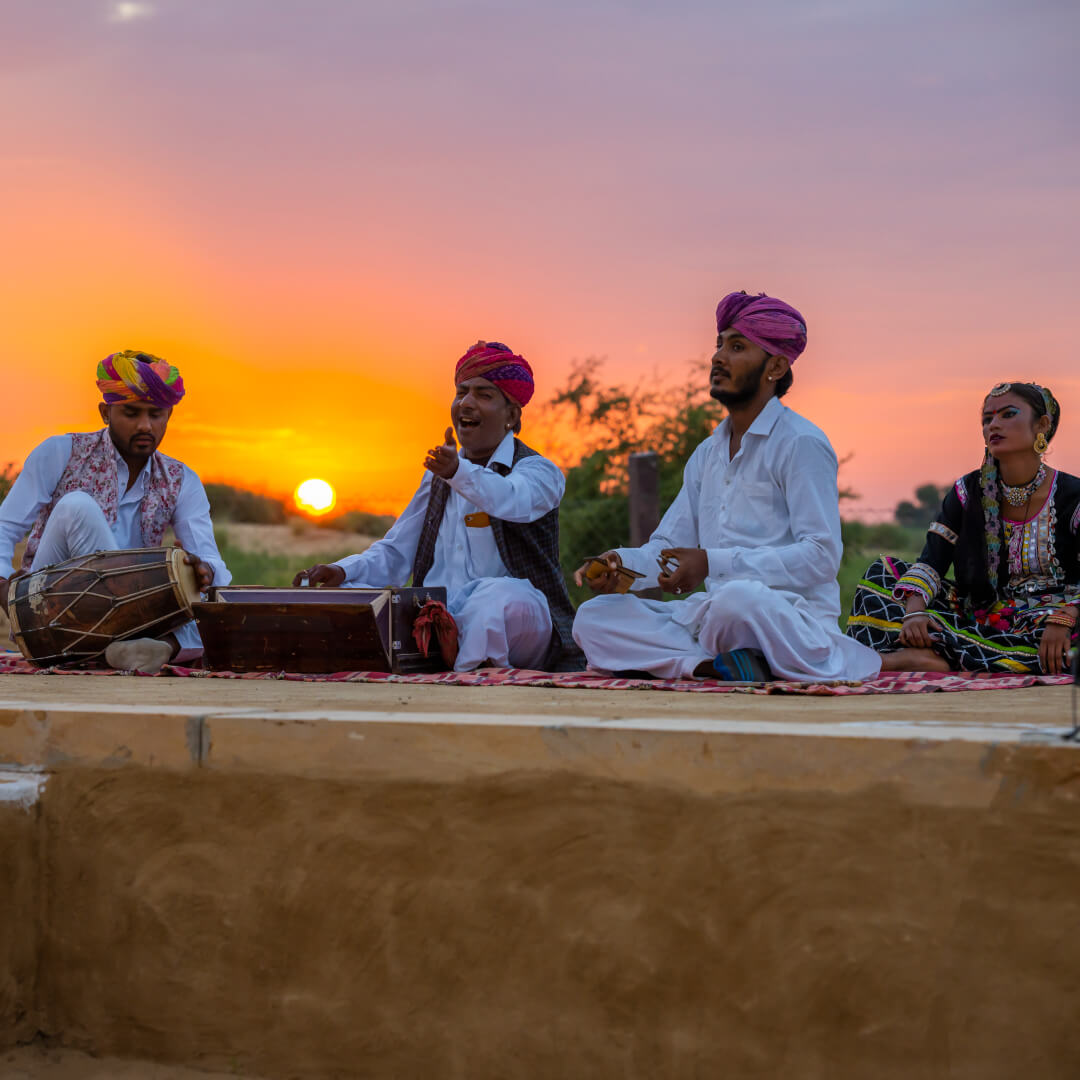 Relish a cultural evening filled with Rajasthani folk dance and music.
A group of local performers from the Kalbelia community groove on the beats of folk music while you sit around the campfire and gorge on authentic delicacies.
Watching a starry sky in the heart of the desert is a surreal experience.
Our camp offers a quiet, peaceful setting to enjoy stargazing. We can also setup campfire in a secluded spot for you to sit and spend the night with your loved ones under the canopy of starstruck sky.
Far away from the hustle and bustle of the city, lose yourself in the night over mystic dunes. It will surely leave you spellbound.