Hosting guests from all over the world for more than a decade
Owned by Ali Khan and family, Helsinki Group of Hotels has been charming tourists from all over the world since 2012.
Before setting foot in the hospitality industry, Ali worked with people from all walks of life since the age of 7. His charm, entrepreneurial finesse, and unwavering persistence set him on a journey to living his dream.
"Helsinki" is a tribute to the city that bestowed Ali with the opportunity to build his first boutique hotel in his homeland, Jaisalmer.
Situated at the edge of lake Gadisar, Helsinki House is a traditional haveli that perfectly captures the essence of royal heritage of Rajasthan. This boutique hotel has garnered several awards for its breathtaking architecture and warm hospitality.
Boutique Helsinki has kept the traditional design of Jaisalmer's hand-carved sandstone facades with beautiful modern interiors featuring local Indian marble. This boutique establishment offers a peaceful setting to enjoy the picturesque views of Jaisalmer fort and the desert landscape.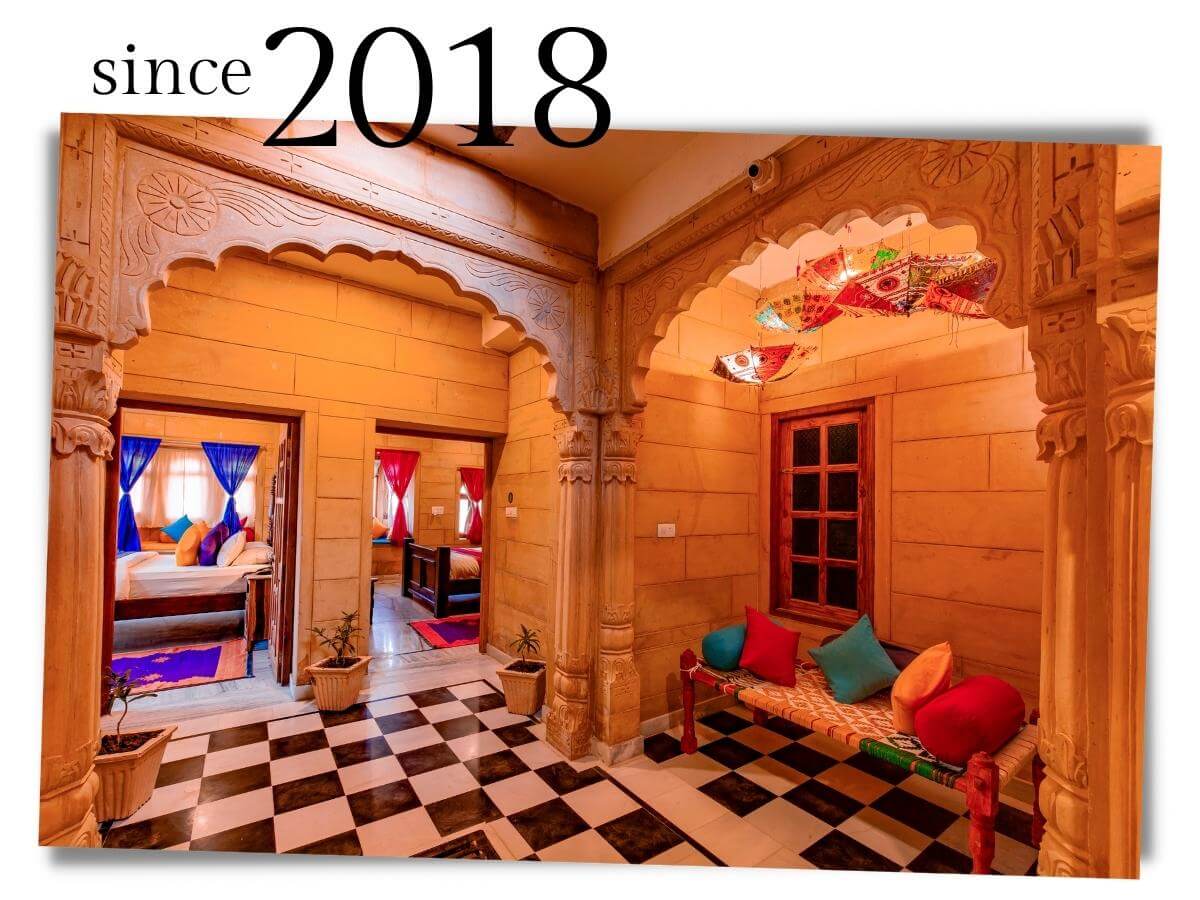 Nested in the golden sand dunes of Jaisalmer, Helsinki Desert Camp offers complete seclusion and escapism from the outside world. Its luxurious swiss tent accommodation, safaris, and desert adventures make sure your trip is a memorable one.